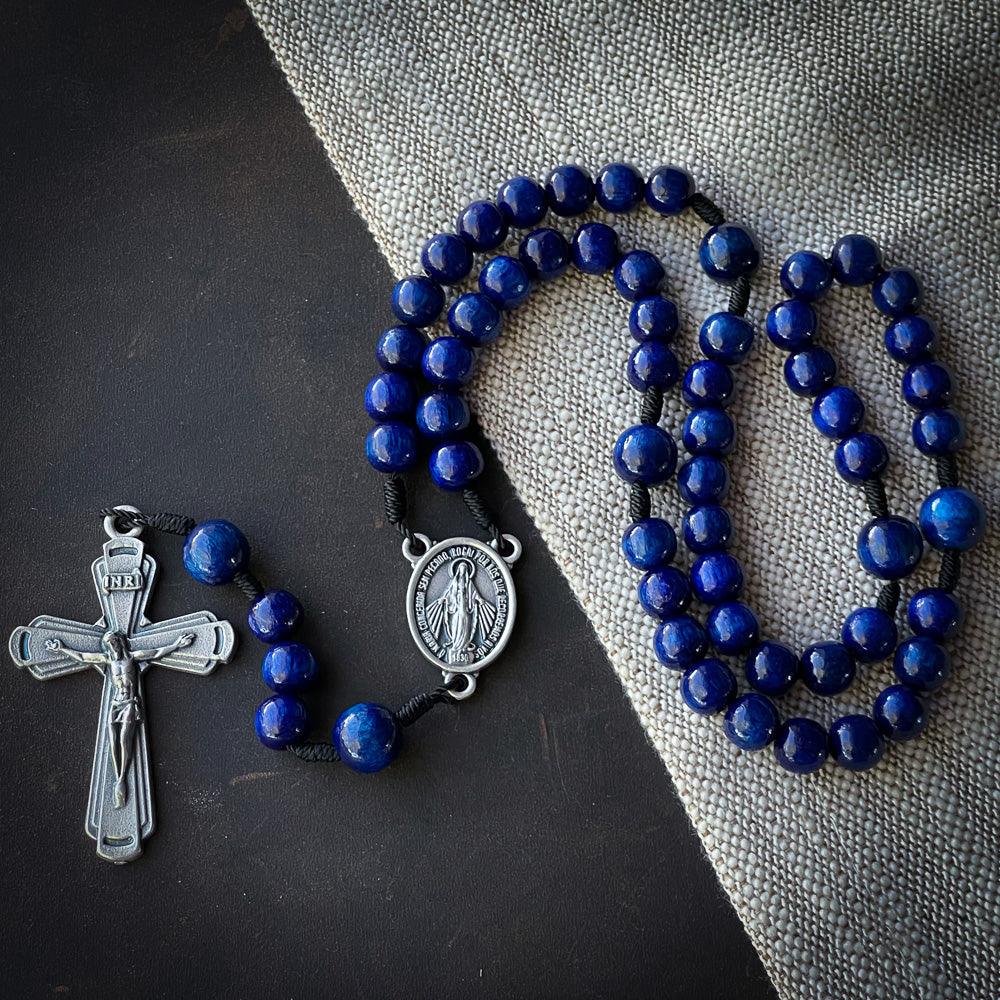 Handmade Wooden Rosary - Mary's Armor
SKU: TCW1102
---
This uniquely designed rosary was made with great care and attention from our lovely partners and friends in Brazil. We are pleased to be able to provide rosaries made by Catholics all around the world, with their local parts, and that can allow us to offer our most affordable rosaries yet!
This rosary is made with heart from an ethical catholic company in Brazil that casts and manufactures several of our parts including our custom St. Joseph the Guardian, Portuguese Miraculous Medal, and Benedict Medal centerpieces, our custom Full Armor crucifix, as well as our Imbuia beads.
In their operation, employees describe their workplace as a big family with many who have worked there for over 20 years! Our friends in Brazil echo many of the same sentiments and practices as we do here at The Catholic Woodworker— genuine camaraderie, willingness to bear the other's burdens, and integrating prayer life into work life. We love partnering with companies that provide employees with the highest care and attention around, which is why we are so happy to share these beautiful spiritual weapons sourced from a company so dedicated to their employees' well-being in addition to their lasting quality products.
Our custom Full Armor Crucifix is the focal point of these beautiful rosaries.  Designed with Ephesians 6:11 in mind, armor up with this durable rosary.  
This Handmade Rosary Features:
TCW Custom Silver Color Full Armor Crucifix
Detailed Silver Color Portuguese Miraculous Medal Centerpiece
Beautifully Dyed Dark Blue Imbuia Hail Mary and Our Father Beads
Black Nano Cord
*NOTE* This rosary is not available for customization.
Included with each rosary is a navy blue burlap pouch for protection. Our rosaries measure approximately 17-18 inches in circumference and do not generally fit over an adult's head.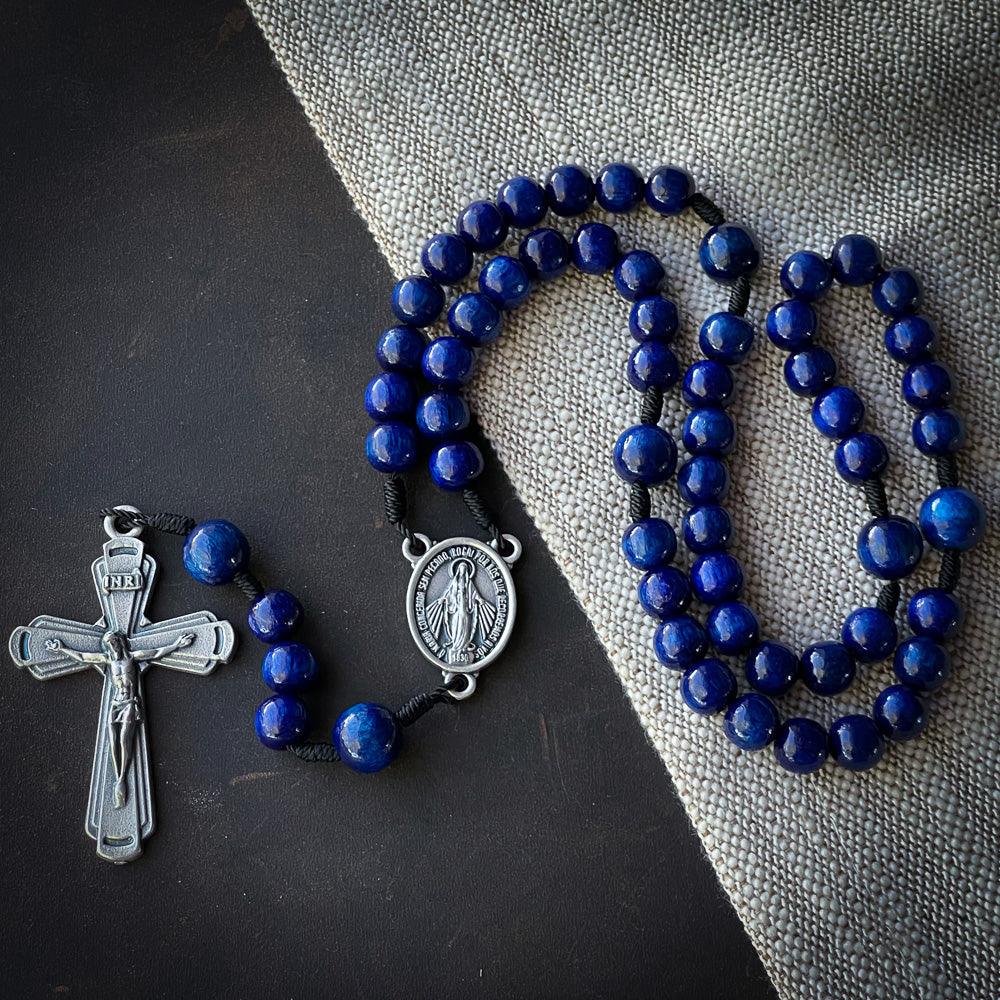 This product is rated 4.9 of 5.0 stars.
It has received 95 reviews.