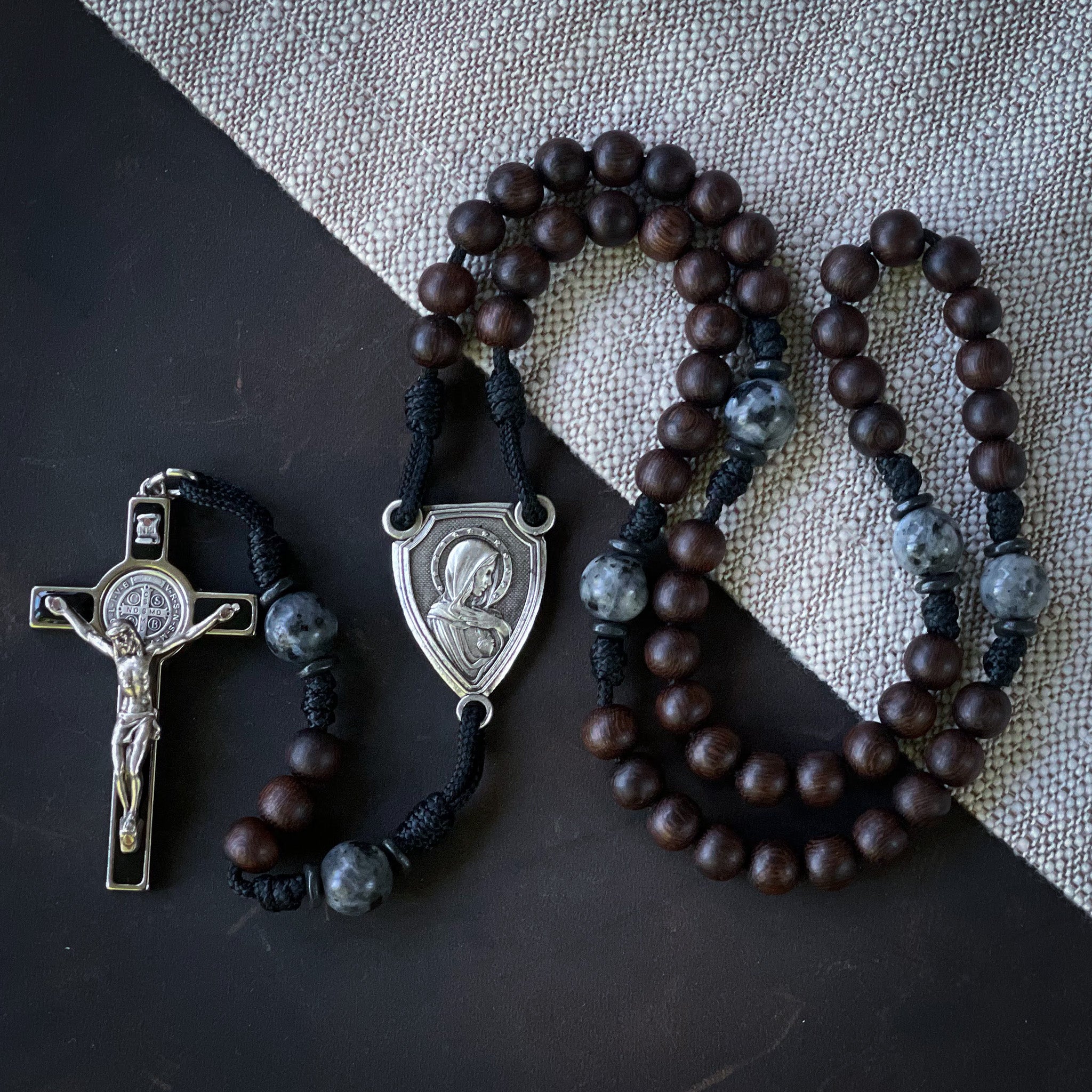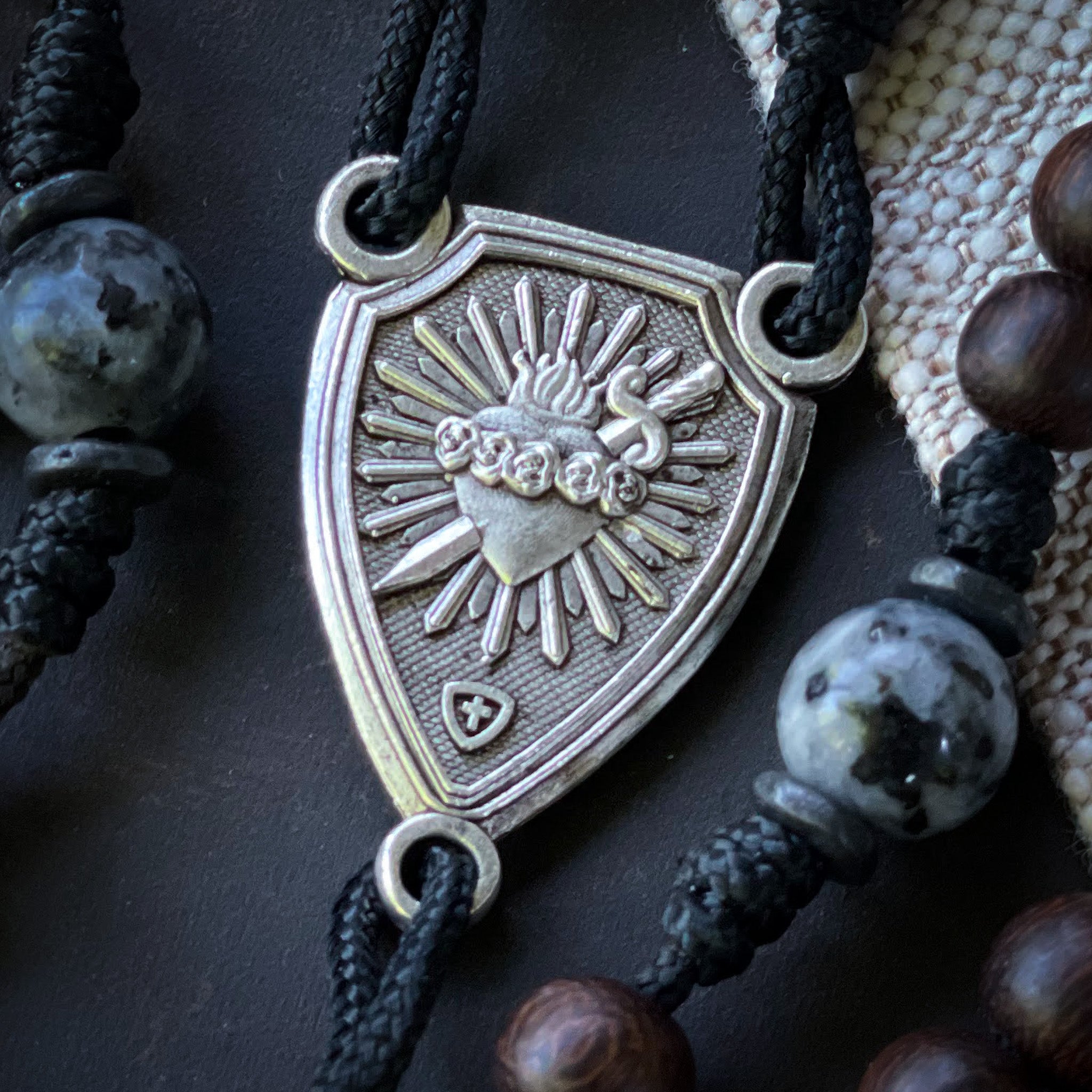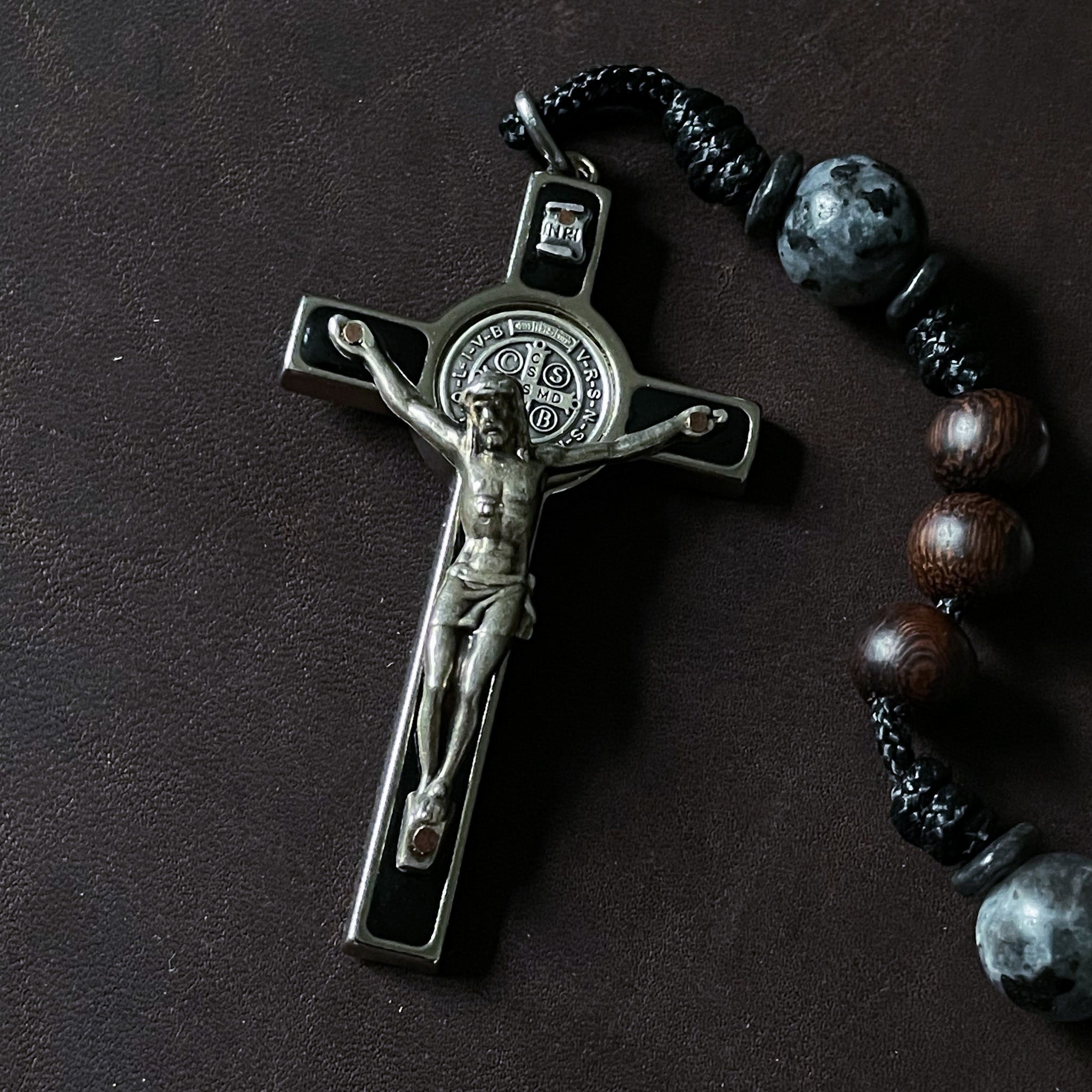 Handmade Wooden Rosary - Immaculata Design - Official Rosary of The Catholic Man Show
SKU: TCW1127
---
This beautiful and masculine design
is the official rosary of:
"Immaculata, Queen and Mother of the Church, I renew my consecration to you for this day and for always, so that you might use me for the coming of the Kingdom of Jesus in the whole world. To this end I offer you all my prayers, actions and sacrifices of this day."
The Catholic Man Show started in May of 2016 when Adam Minihan and David Niles realized, after running a Catholic radio station in Tulsa, the need for Catholic radio programs for men.  The important work they are doing to inspire men to live a life of virtue is reminiscent of St. Maximilian Kolbe's work using every means of technology available to evangelize the world.  It was an honor to collaborate with them on this original design, and we hope you love praying with it as much as we do.
This Handmade Rosary Features: 
Stunning Immaculate Heart of Mary Centerpiece in Antique Silver, Original Design by The Catholic Woodworker (USA)
Highly detailed St. Benedict Crucifix in Black (Italy)
Custom Madre de Cacao Hardwood Beads (Philippines)
10mm Larvikite Stone Our Father Beads (Norway)
Solid 7mm Gunmetal Bead Cap Finish Accents
Extremely Durable Charcoal 95 Paracord
Included with each rosary is a navy blue burlap pouch for protection. Our rosaries measure approximately 17-18 inches in circumference and do not generally fit over an adult's head.
Customize this rosary HERE!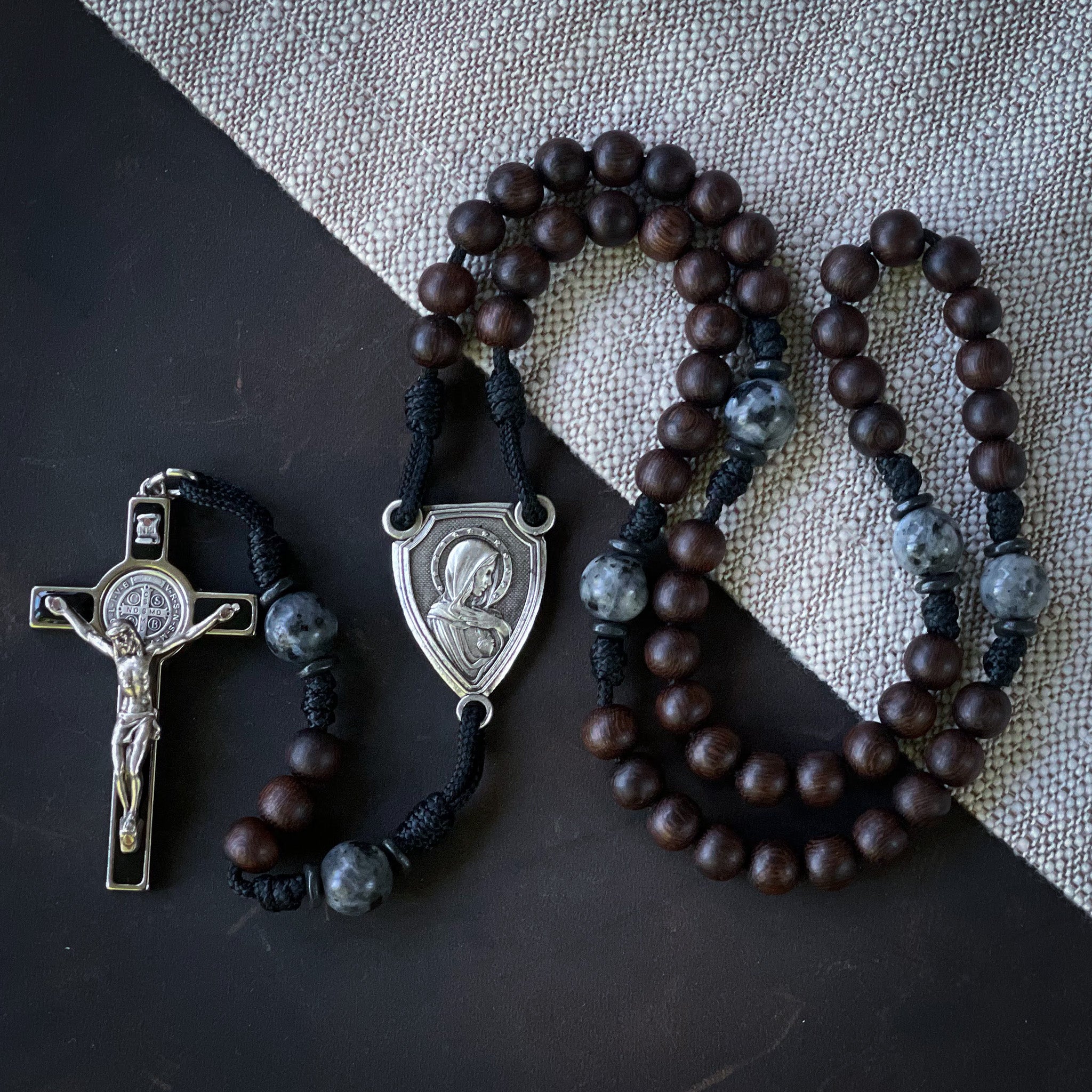 This product is rated 4.9 of 5.0 stars.
It has received 81 reviews.
Recommendations:
This Rosary doesn't fit in the leather wallet/pouch (accessory)all that well it is cramped need to force it to fit and close the flap.
Absolutely beautiful.
Pictures do not do justice to this Rosary. The craftsmanship is excellent, it's solid, feels good in the hands the perfect size. The color combination is just beautiful! It is something you will be proud to own and look forward to praying the Rosary.
My 1st Rosary
This was my first rosary purchase and I absolutely loved it.
By Far My Favorite Rosary
9/10 for sure. This rosary is by far my favorite, it's beautiful, masculine, and elegant. I have a particular devotion to Our Lady, so I love the medal with her image on it. Also love the beads, especially the larvikite. The only thing that would make it 10/10 instead of 9/10 is if you increased it's length two or three inches so you can get it over the neck and wear it throughout the day! Otherwise, it's a perfect rosary. Glad it has a lifetime guarantee.
Recommendations:
A tiny bit more slack in the cord of each decade so I can more easily thumb the beads with my fat fingers.
My New Daily Rosary
Beautiful yet sturdy rosary for everyday carry and devotion. Fits perfect into my pocket when paired with the leather rosary pouch.