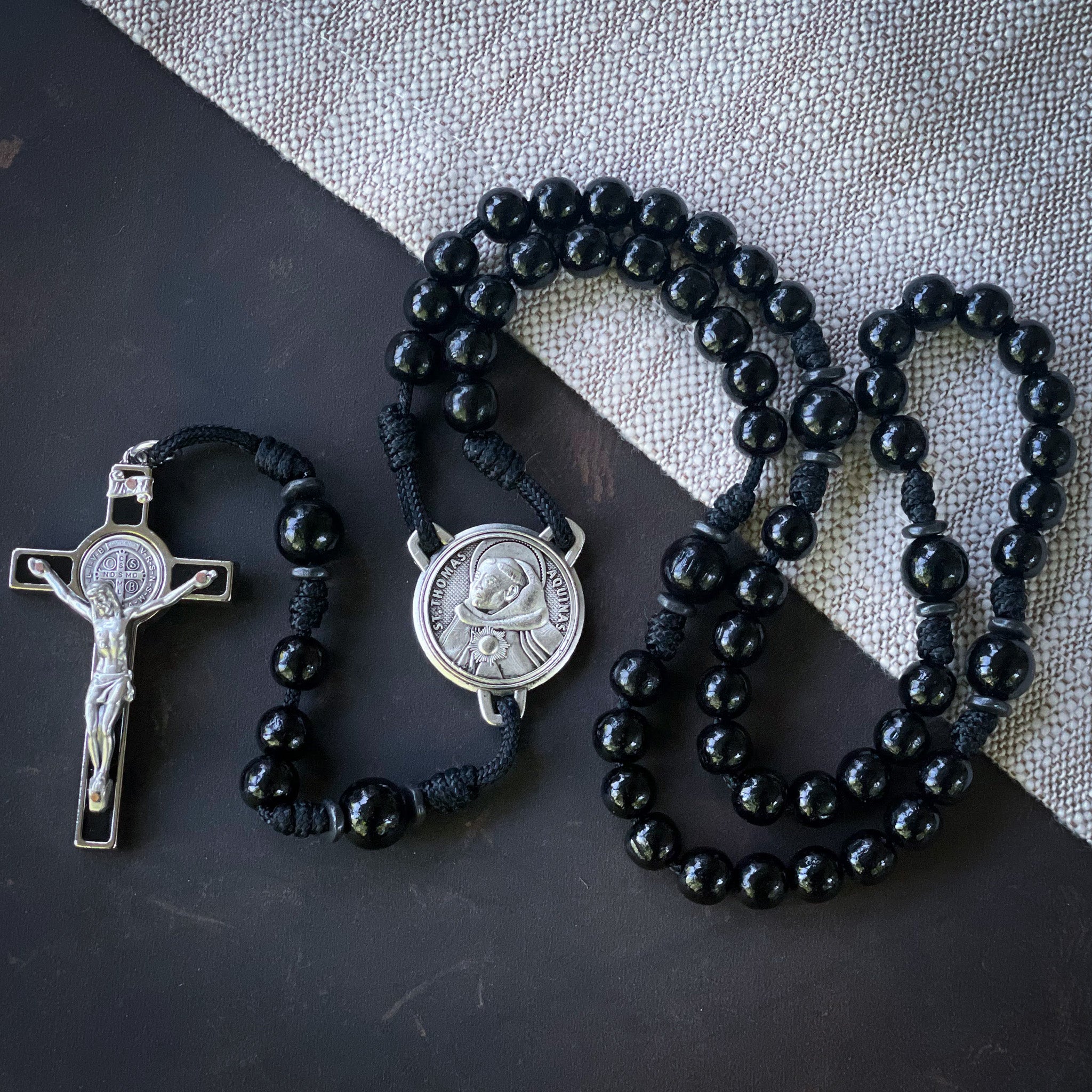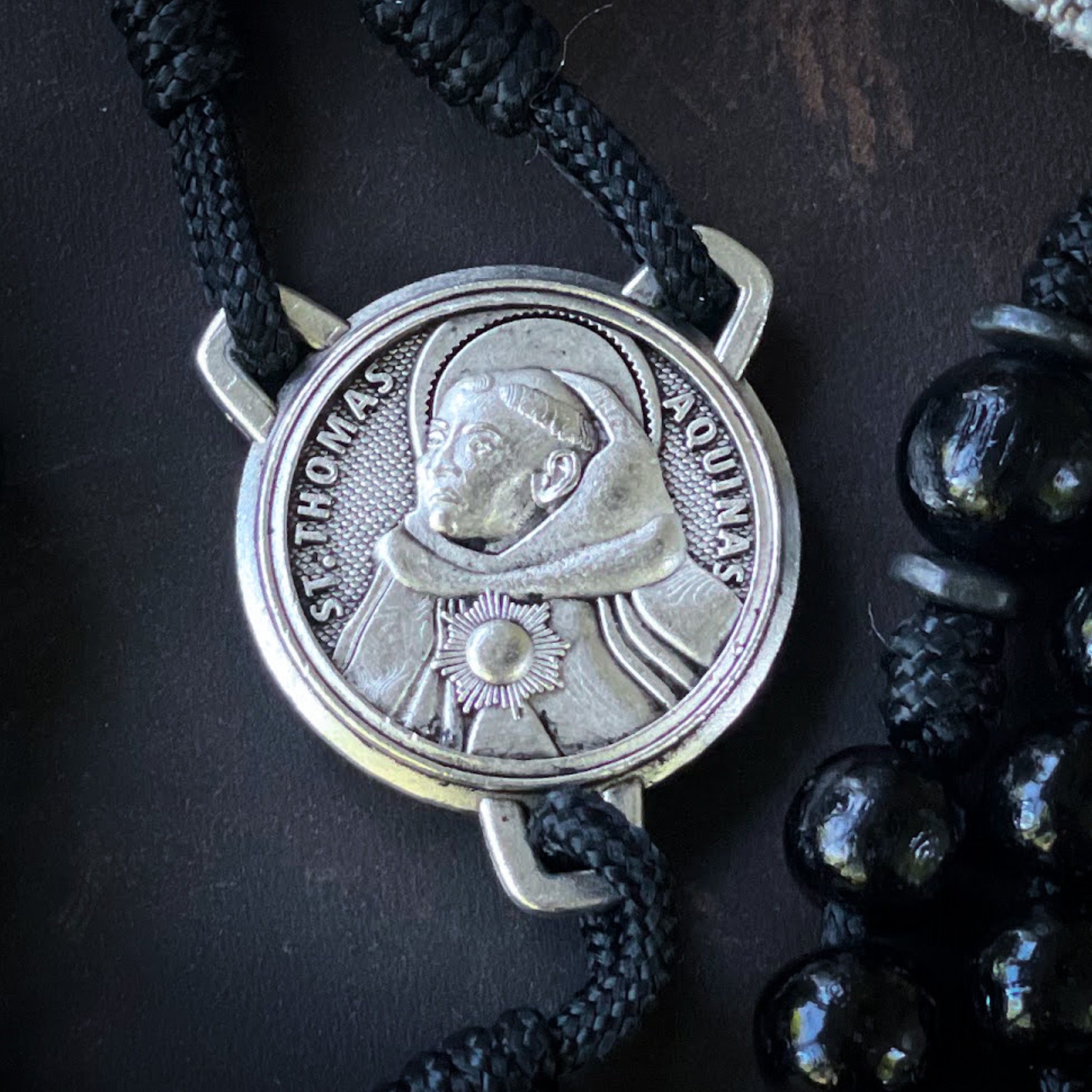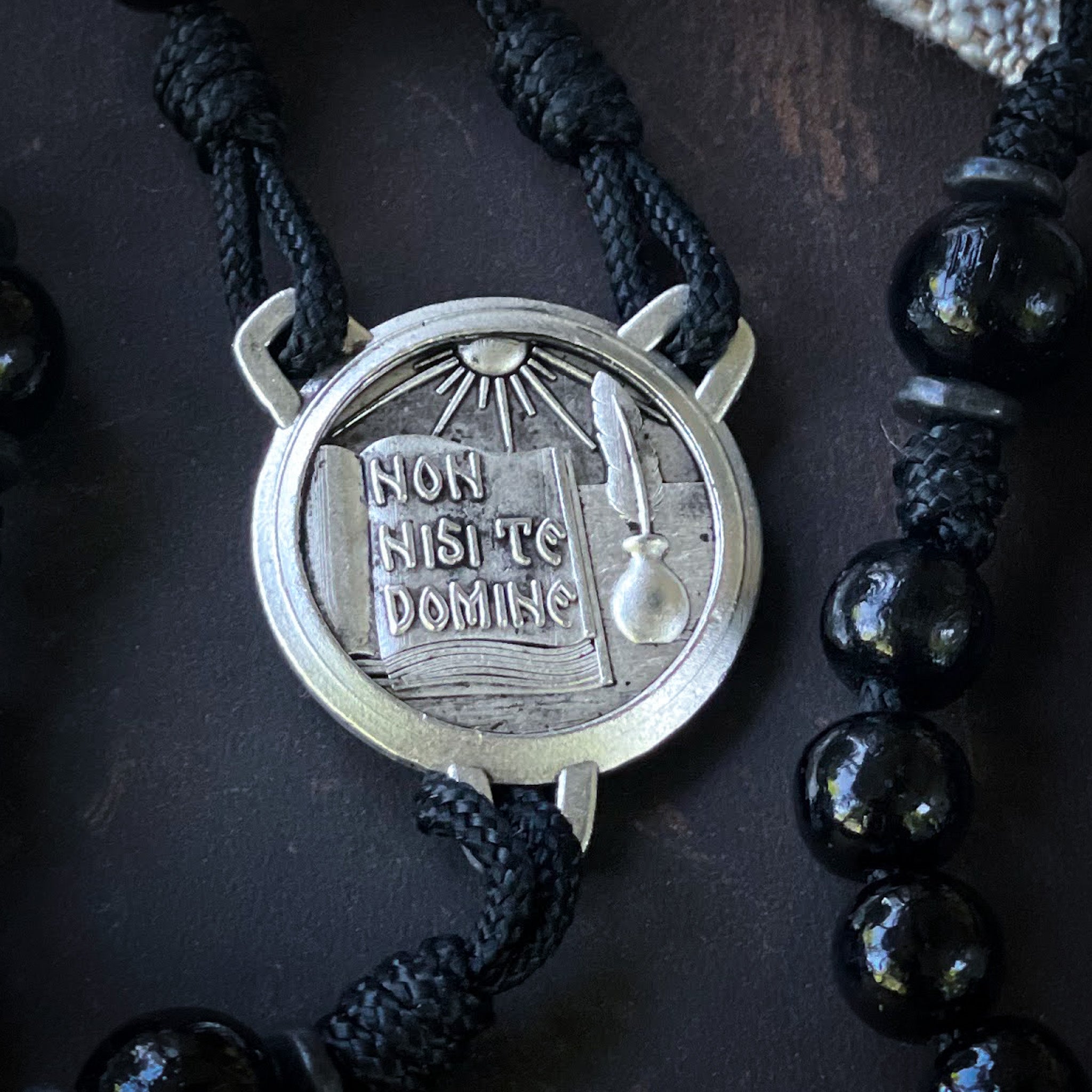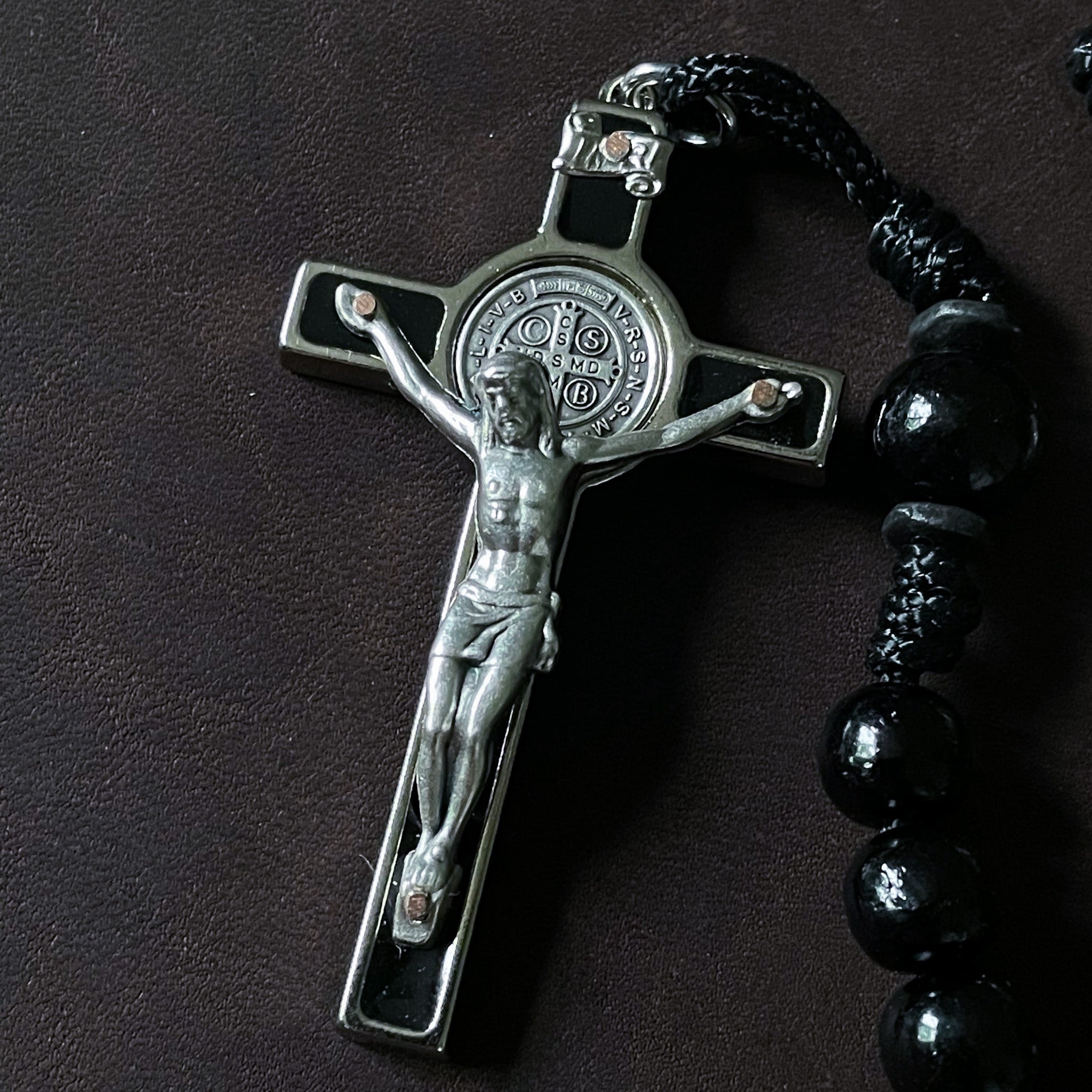 Handmade Wooden Rosary - St. Thomas Aquinas Design
SKU: TCW1110
---
Cheers to this beautifully crafted wooden rosary! Featuring The Catholic Woodworker's brand new St. Thomas Aquinas centerpiece, this rosary is designed for an everyday carry that exhibits beauty and refinement. This spiritual weapon is the fruit of a collaboration between the Pints With Aquinas Podcast (hosted by Matt Fradd) and the team here at The Catholic Woodworker. This well-built rosary features stark black beads and a black paracord that are as dynamic as the saint himself.

We love the mission of Pints With Aquinas as it is instrumental in our own spiritual journeys. We value the partnership we have cultivated throughout the years and are delighted to be able to share this premium quality rosary with you. 
"For as mariners are guided to port by the ocean star, so Christians attain to glory through Mary's maternal intercession." ~St. Thomas Aquinas
~ To Jesus through Mary ~
This Handmade Rosary Features:
Custom Designed High-Definition Antique Silver St. Thomas Aquinas Centerpiece (USA)
Beautiful Silver Color St. Benedict Black Crucifix (Italy)
Black-Dyed 8mm Hail Mary Beads and 10mm Our Father Beads (Brazil)
Rugged Gunmetal Caps (USA)
Durable Black 95 Paracord (USA)
Included with each rosary is a navy blue burlap pouch for protection. Our rosaries measure approximately 17-18 inches in circumference and do not generally fit over an adult's head.
Customize this rosary HERE!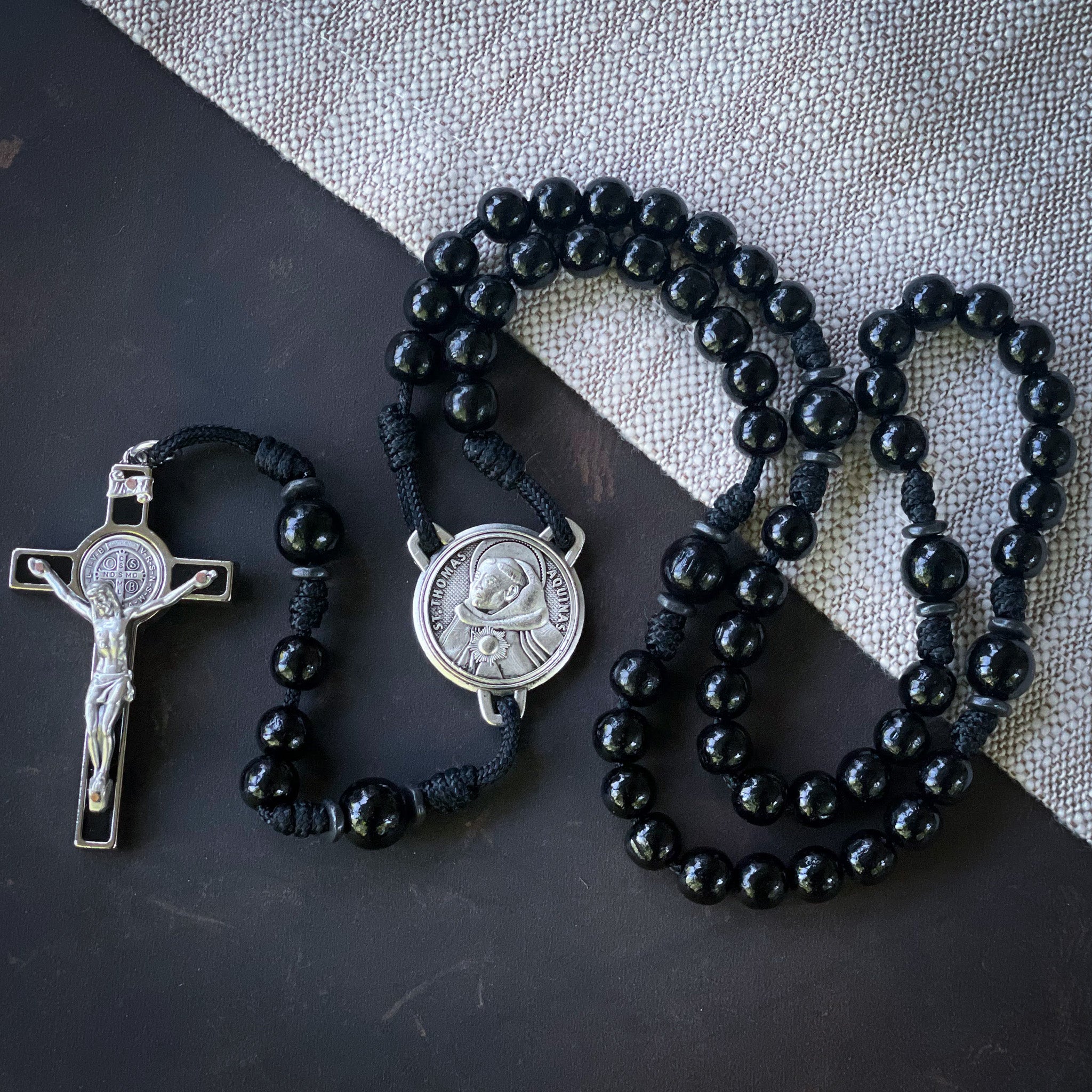 This product is rated 4.9 of 5.0 stars.
It has received 66 reviews.